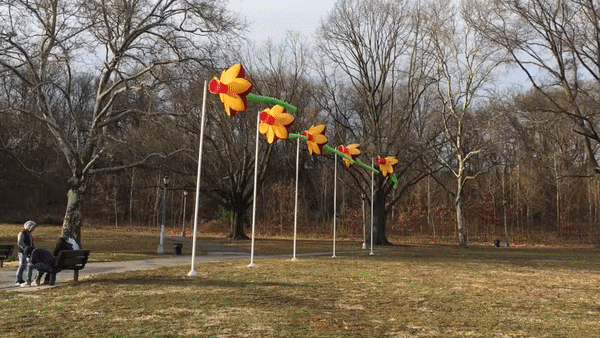 Brooklyn artist Daniele Frazier is bringing her work to Forest Park for the "Small, Medium, Large" exhibition. The work includes scale models, works on paper, paintings and sculptures related to "The Giant Flowers and Ecology Sampler", her public artworks installed over the past three years at Highland Park.
Frazier's work explores the relationship between scale and time and the possibility and suspension of disbelief. The artist is no stranger to exhibiting in parks as her last work "Reservoir" is an art installation at the Ridgewood Reservoir.
"Small, Medium, Large" is set to open on Tuesday, July 30 and remain on view through Wednesday, August 14. It will be open to the public on weekdays from 10 a.m. to 4 p.m. and on the weekends by appointment. The exhibition was made possible by NYC Parks and The Forest Park Trust, Inc.